Bruce Smith Photography Academy 2 Day Beginner Intermediate And Advanced Studio And Location Fashion Photography Courses In Paris
A series of 3 levels of hands-on 2 day studio and location fashion classes, Level 1: Beginner Level 2: Intermediate Level 3: advanced all crafted by Bruce Smith 35 years experience shooting fashion.
PARIS
STUDIO AND LOCATION FASHION PHOTOGRAPHY COURSES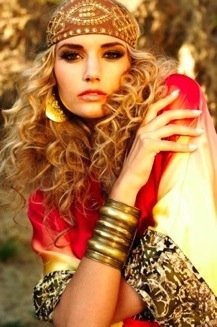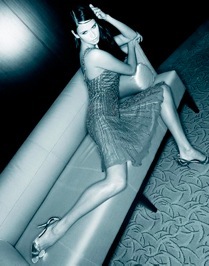 3 x 2 Day Studio And Location Fashion Photography Course, London.
During all of The Bruce Smith Photography Fashion Courses, Bruce will show you how he sets up his fashion lighting techniques of high and low key lighting also how to get the best shots when using studio strobe/flash or location strobe /flash or reflectors and diffusion screens and the various modifiers that he uses for his amazing fashion images.
There will be 3 levels x 2 day courses held
1 Beginner 2nd and 3rd May
2 Intermediate 4th and 5th May
3 Advanced 6th and 7th May
Please book the correct date for the course level you require.
Bruce wrote the best selling how to shoot fashion book Fashion Photography A Complete Guide:
What these courses cover
The Location/Studio
Location/Studio Lighting techniques
Find out how to use your meter to control image contrast and exposure
Setting up to shoot
Directing your models
Learn how energy creates great images
Understand how dynamic composition creates impact
Making your images fit layouts of publication
Learn how to manage your digital workflow
Clear up the mysteries surrounding colour balance
Hear the answers to those burning questions
The final piece of the jigsaw; Finishing your images for publication
Learn how to select and optimize your images to create maximum impact for your portfolio.
Have a lot of fun and go home with some great images for your own portfolio or website, or both.
For information about these courses visit our website:
http://www.brucesmithphotographer.com/Bruce_Smith_Photography_Courses_In_Paris.html
Students Comments About This Course
This course is full of useful information. Bruce is one of the best instructors I have had and am looking forward to his next course.
Keith Berry. (Tuscany Location Class, Online Course and New York Studio Class Student)
Hi Bruce
The workshop was an eye-opener for me. Bruce's style and direction gave me a complete freedom over developing my own style yet enhancing my photographic techniques and skills.
After his workshop, my rapport building skills and directing the model developed very rapidly.
Cheers,
Toufic (Location Class Student)
Refund Policy
Terms And Conditions In the event of a course you have booked being re-scheduled or cancelled we will offer you a place on an equal valued course in the future or a full refund. Full payment of course fees must be paid at the time of booking your place. Or if your paying your course fees by installments the last installment must be paid 30 days prior to your course start date. If you cancel your booking more than 60 days before your course start date we will refund your paid course fees in full, if you cancel your booking between 30 and 59 days before your course start date we will refund 50% of your course fees, if you cancel your booking between 0 and 29 days before your course start date there will be no refund.
Before booking workshops, carefully review your workshop information, including location, date, time, and cost. Refunds will not be granted through Fisheye Connect. For questions please reference our Attendee Policies.
Bruce Smith Academy
Cost: $ 1,250.00
Skill Level: Open to All
Date(s): July 18, 2011 09:00 AM - July 21, 2011 05:00 PM
Duration: 4 days
Group Size Limit: 8

Materials Needed
DSLR,Lenses,Laptop,Photoshop,Bridge/Lightroom/Capture One,Secondary Hard Drive,Card Reader,Flash Cards
Prerequisites
An understanding of how to use a digital SLR camera.,Ability to learn